Have you heard?
Yesterday an amazing blogger friend of my Sophia from
Sophia's Critiques
, shared this site with me. While I am not quit sure the what, why, and all that of this site yet, but I can't wait to see what kinds of campaigns are in store.
I thought it was a little odd that Facebook was an option to connect, only Twitter, Instagram, YouTube, and your blog. I have never seen one that didn't. That is where I have the most followers, so I am curious as to what I will qualify for based on these connections. Especially since a have vary little YouTube followers.
After signing up, I noticed a check balance on the left side. I understood this means you can get paid for the campaigns. How awesome is that?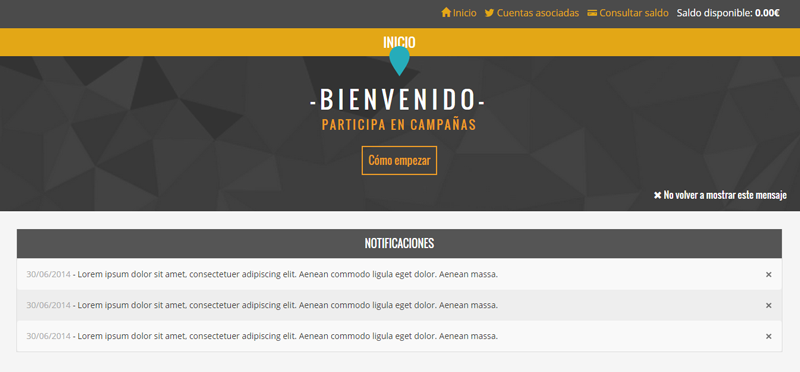 Here's what you will see (
there's an option for english
).
I will update once I get a campaign and know more.So be sure to check back. I can't wait. Interested?
Sign up
and join me in this new journey.